Florida, which has a coastline of more than 8,000 miles, is situated between the Atlantic and the Gulf of Mexico. In this type of state, every tourist may discover something they enjoy. Florida is well-known for its palm trees, warm weather, amusement parks, alligators, beaches, fantastic diving, outstanding fishing, and a variety of species both above and below the sea. Florida is an intriguing destination to visit because of its rich historical and cultural heritage.
In addition, Florida is home to several barrier islands with priceless ocean ecosystems, the Everglades National Park, and other rare and distinctive natural areas. Walt Disney World in Orlando is well-known for providing children of all ages with nonstop entertainment.
Consult our list of the top Florida attractions to assist you in making travel arrangements.
Miami
White sand beaches, a pleasant temperature, delectable food, Cuban coffee, and Latin American influences are some of Miami's most well-known features. Miami is a city that will catch you under its spell with its sparkling elegance. In addition to Biscayne Bay and the brilliant blue sky of South Florida, the splendor of the city's natural surroundings will win you over. Miami is also renowned for its breathtaking skyline, opulent stores, Art Deco buildings, and upscale hotels.
Florida Keys
There are many different types of plants and animals living in the Florida Keys. There are lots of mangroves, sea grass, and coral reefs The Lower Keys' Seven Mile Bridge, the most beautiful bridge, has used as a backdrop for several movies, including True Lies and Fast 2 Furious. The Florida Keys are the ideal location to experience tropical Florida since they are the center for sportfishing, boating, scuba diving, and seafood. With the greatest fishing fleet per square mile in the world, Islamorada is referred to be the sport fishing capital in the world.
Orlando
Orlando, Florida, is the center of Florida's tourism economy and is home to Walt Disney World, Universal Studios, and SeaWorld, three of the most well-known theme parks in the world. These have grown over time to include sizable theme water parks like Volcano Bay, Typhoon Lagoon, and Discovery Cove. During school breaks, families go to the theme parks in big numbers, but tourists flock to the city all year round.
Sarasota
People attracts to Sarasota because of its vibrant arts scene, lovely beaches, and developing commercial district. With beautiful beaches, barrier islands, and golf courses, Sarasota is renowned as a cultural center in Southwest Florida. Naturalists enjoy Sarasota because of its ideal location between Sarasota Bay and the Gulf of Mexico. When you're not taking in the scenery from one of the area's stunning golf courses, visit the Marie Selby Botanical Gardens, Lido Beach, or Myakka River State Park to see the native flora and animals.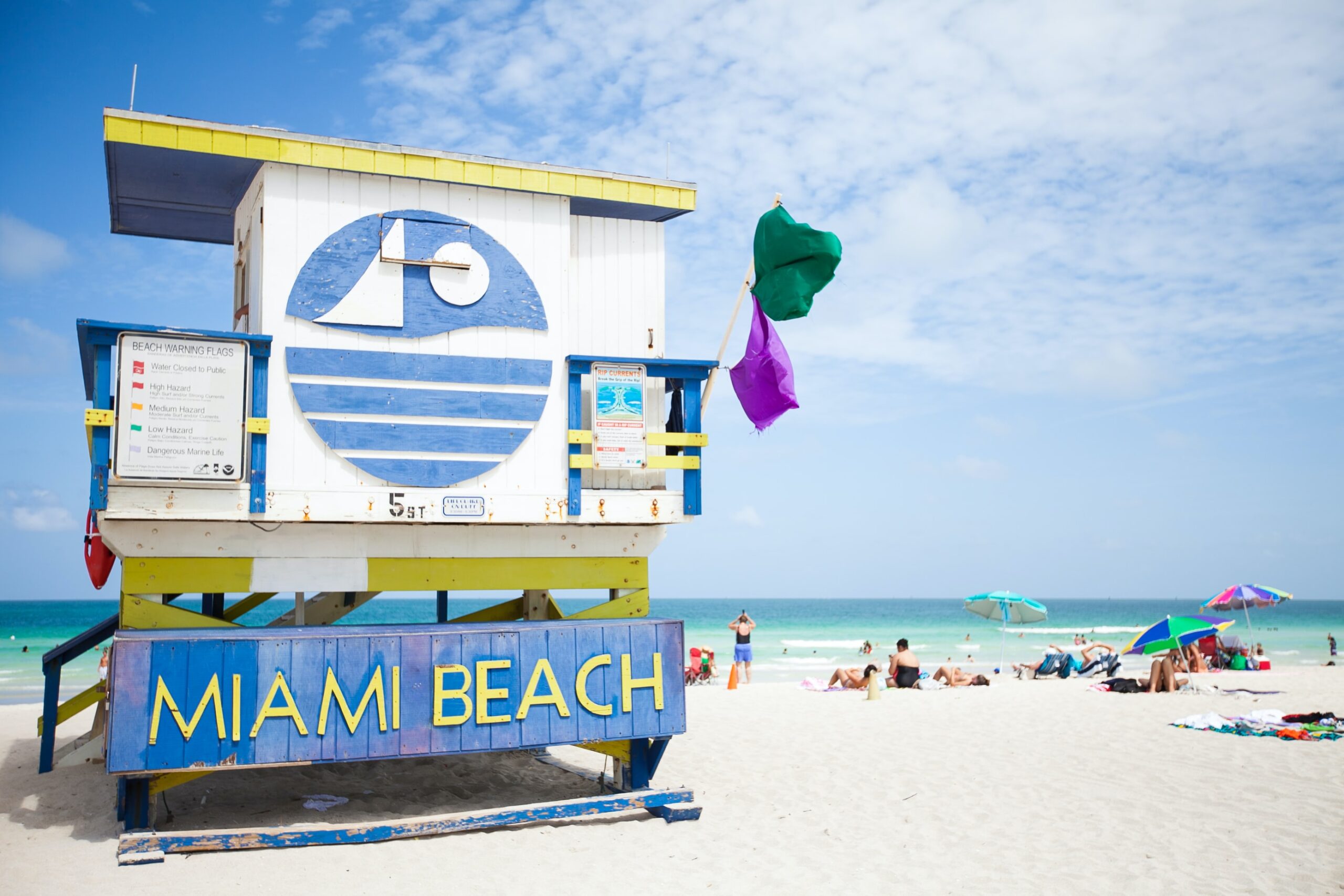 Key West
The southernmost point of the United States, Key West, is renowned for its beaches, historic attractions, vibrant nightlife, watersports, and pastel conch-style architecture. Sloppy Joe's bar, a favorite Key West hangout of author Ernest Hemingway, is located on Duval Street, one of the busiest strips of stores, restaurants, and cafés everywhere. The greatest way to view Key West's fascinating mansions, courtyards, and gardens is on walking tours.
Tampa
Tampa, which is situated on Tampa Bay on Florida's Gulf Coast, is a thriving economic centre with a colourful past and a wide range of cultural attractions. Visit the odd Henry B. Plant Museum, which was originally built in 1891 as a five-star hotel. Visit the African-themed Busch Gardens with its thrilling attractions and exotic animals with the kids. Explore the beautiful, wild Little Manatee River by kayak or canoe. Discover more about Tampa's history at the engaging Tampa Bay History Center, which is situated on the bustling downtown Riverwalk.
Naples
The bay on which it is situated is claimed to be more beautiful than Italy's Bay of Naples, which is how it received its name. Naples' reputation as a prime beach is well-earned thanks to its fine sand, calm Gulf of Mexico surf, and renowned pier that projects into the water. In addition to having a lovely city beach, it is a well-liked vacation spot because of the neighboring wildlife refuges. The Everglades National Park, the Corkscrew Swamp Sanctuary, and the Florida Panther National Wildlife Reserve are all open to visitors.
Marco Island
The largest and only piece of developed land in Florida's Ten Thousand Islands is Marco Island, which is not far from Naples and the Florida Everglades. This getaway on the Gulf Coast offers opulent resorts, stunning beaches, and pristine parks. The tropical environment and proximity to the water on Marco Island are major draws. There are several places to stay in this area, from luxury resorts to intimate inns that cater to boaters.
St. Augustine
The "Ancient City" of St. Augustine, close to the airports in Jacksonville, Orlando, and Daytona, is situated between Northeast and East Central Florida. With its cobblestone streets, cute cafés, pubs, specialty stores, and bed and breakfast inns, St. Augustine's charming historic center is ideal for strolling in North Florida's year-round moderate temperature. Experience the splendor of an early morning as it gradually comes to life with locals and visitors going on foot tours. The important sites include the Castillo de San Marcos, Lightner Museum, Flagler College, and Fort Matanzas.
Everglades National Park
Florida travel wouldn't be complete without a visit to Everglades National Park. Near Miami, there is a swampland where tourists may observe alligators. 1.5 million acres of tropical and subtropical ecosystems make up the park. In 1934, this National Park was created. Every year, the Everglades get at least one million visitors from all around the world. There are three primary entrances: the Gulf Coast Visitor Center, which is south of Everglades City and closest to Naples; the Shark Valley region, which is reachable by US 41; and the Ernest F. Coe Visitor Center, which serves as the park's administrative hub.
Some Other Key Points
Language: The state of Florida's official language is English. Additionally, many people speak Spanish, particularly in Miami-Dade County.
Currency: The US Dollar (USD), which is split into 100 cents, is the currency in use. Only large banks deal in foreign exchange. Credit cards are readily accepted, and ATMs are commonly available.
Best Time to visit: The weather may be unpredictable in the spring (March to May) and fall (September to November); you can have a day that is beautifully chilly and low in humidity or one that is uncharacteristically scorching. There is also less chance of rain during these months disrupting your pleasure.
Thank You for Visiting Our Website "Your Fact Houses" (your.facthouses.com)
Also Check These Related Posts
Best Places to Visit in Chicago
Best Places to Visit in California