Chicago, sometimes known as the "Windy City," is well-known. It is situated along Lake Michigan's coast. This city draws tourists from the US and other countries due to its soaring towers and the sweeping arc of its vast lakefront. Chicago is a city that has something for everyone, straddling the Lake Michigan shoreline and crammed with world-class attractions. Millions of tourists visit this city each year to enjoy the benefits of its many attractions, which include a thriving arts scene, a wide variety of cultural sites, top-notch shopping, intriguing architecture, etc.
Use this list of the top locations to help you plan your trip to Chicago
Grant Park and Buckingham Fountain
Grant Park is a sizable urban park that spans 319 acres in Chicago's Loop neighborhood. Millennium Park, Maggie Daley Park, Buckingham Fountain, the Art Institute of Chicago, and the Museum Campus are some of Grant Park's most renowned attractions. One of the biggest fountains in the world, Grant Park's Buckingham Fountain was built in 1927 by a Chicago architect and shoots water 150 feet into the air. This tiered water feature contains 133 jets. From May through the middle of October, the fountain is operational.
360 Chicago Observation Deck
360 CHICAGO Observation Deck, located 1,000 feet above the renowned Magnificent Mile, provides breathtaking panoramic views of Chicago. The tallest thrill coaster in Chicago, TILT, is located on the observation deck. Get a drink, kick back, and take in the greatest views the city has to offer.
Magnificent Mile
One of the most well-known retail districts in the world, The Magnificent Mile is home to a bewildering assortment of well-liked shops, eateries, attractions, and buildings all on one famous route. Check out Water Tower Place for floors and floors of Chicago-only boutiques, including the original American Girl Place.
Shedd Aquarium
One of the oldest and most well-known aquariums in North America is the Shedd Aquarium. The Aquarium preserves the most diversified aquatic collection in the world, with more than 1,500 species, and provides care for more than 32,000 creatures (from sea otters and seahorses, to beluga whales, reef sharks, and aptly-named Giant Pacific octopus). The Aquarium is a recognized national landmark and has several distinctive architectural characteristics, such as an exterior covered in Georgia marble and rare Tiffany lights.
Navy Pier
It is 1,010 meters long and is situated on Lake Michigan's coast. The Navy Pier was initially built in 1916 as a shipping facility and amusement area, but it is today one of Chicago's busiest tourist destinations. Over its 50 hectares, the Navy Pier features a large number of eateries, stores, family activities, gardens, parks, and exhibition spaces.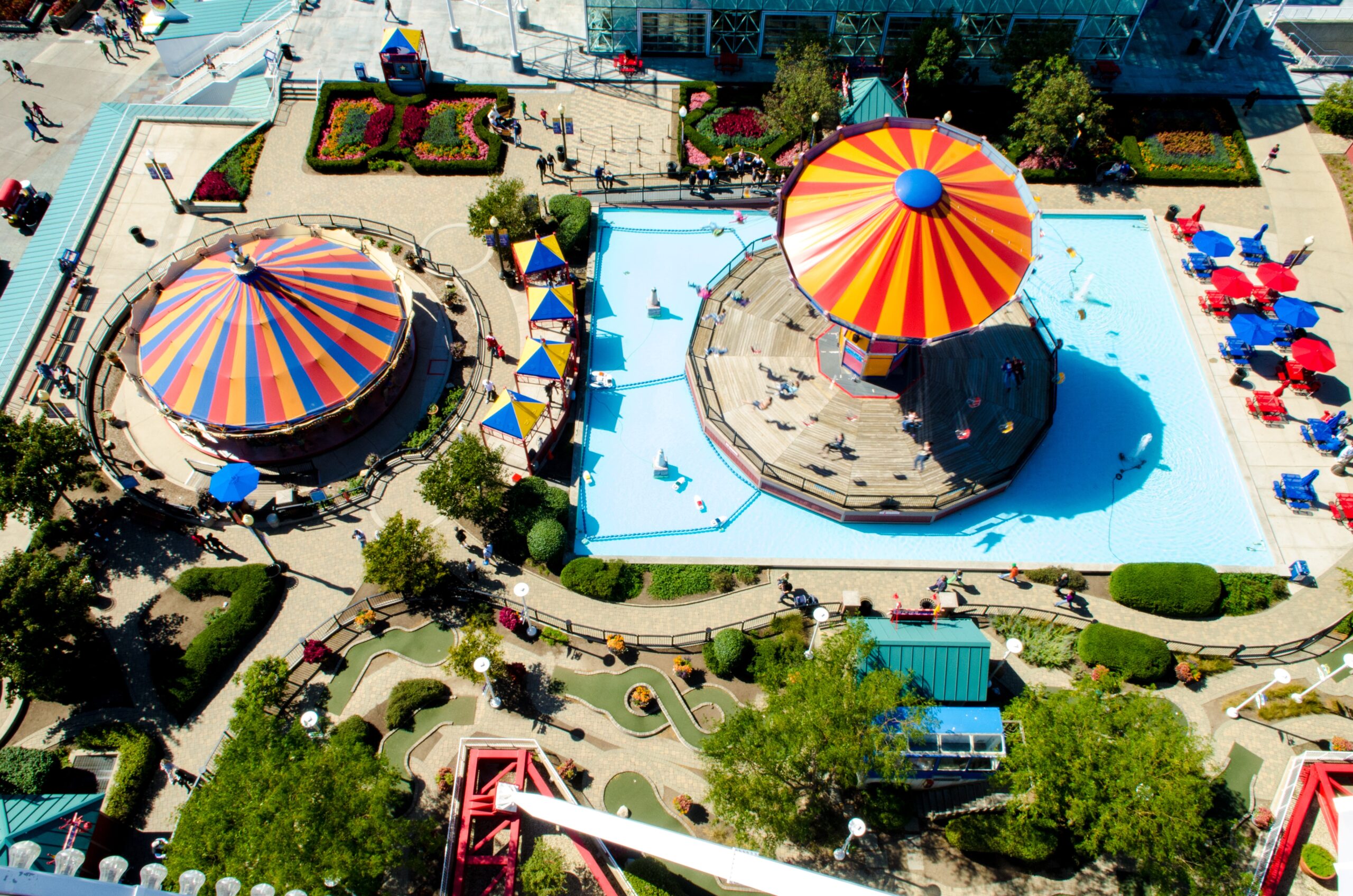 Adler Planetarium 
America's original planetarium, the Adler Planetarium in Chicago, is a top source of inspiration for the upcoming generation of space explorers. One of its facilities is the Doane Observatory, which boasts the biggest public telescope in the Chicago region and allows visitors to see astronomical objects that are billions of miles distant.
Art Institute of Chicago
One of the oldest and biggest art museums in the world is the Art Institute of Chicago, which was established in 1879 and is located in Grant Park in Chicago. Its collection of more than 300,000 works of art spans many different cultures and historical periods. Some must-see artworks are Buddha Shakyamuni Seated in Meditation, The Aztec Stone of the Five Suns, El Greco's The Assumption of the Virgin, and others.
The Chicago Riverwalk
The Chicago Riverwalk is a way of life that is distinctively Chicagoan and offers something for everyone. Stunning outdoor pubs and restaurants, museums, pier fishing, boat cruises, kayaking, public art, bird watching, and a harmonic fusion of majestic nature and dazzling metropolis are just a few of the things you may eat, drink, do, and discover.
The Field Museum
When the Field Museum first opened its doors in 1894, it included a collection of relics that had been gathered for the Chicago World's Fair in 1983. Today's exhibitions cover more than 4.6 billion years of natural history, from prehistoric times through ancient Egypt and China's Qing Dynasty.
Lincoln Park Zoo
Within the enormous park of the same name, Lincoln Park Zoo, which is home to an astounding variety of animals, is located just a short drive to the north of the city. It was impressively established in 1868 and is one of the oldest zoos in North America. It now has a total of more than 1,100 species. Along with seeing rhinos, hippos, and gorillas, you may also see penguins and polar bears at the historically significant Kovler Lion House.
Field Museum of Natural History
A natural history museum in Chicago is called The Field Museum of Natural History (FMNH), also referred to as The Field Museum. The Grainger Hall of Gems; Sue, the most comprehensive Tyrannosaurus rex skeleton in the world; Underground Adventure, a walk-through exhibit on dirt and subterranean life; and Inside Ancient Egypt, which features mummies and antiquities,  are just a few of the exhibits. The museum also runs educational and research initiatives.
Some Other Key Points
Language: Other than English, Spanish, Polish, Arabic, Tagalog, and Chinese are the most frequently used languages in Chicago-area residences. In Chicago, more than 30% of people use a language other than English at home.
Currency: Like every other city in the United States, the US Dollar is Chicago's official currency. In Chicago, a dollar is frequently called "a buck."
Best Time to Visit: Chicago is at its finest between September and October and April through May, when the weather is good, a variety of festivals are happening, and the crowds are manageable. Chicago experiences its busiest tourism and festival season in the summer as visitors from across the nation attempt to take advantage of the pleasant temperatures and wide range of events.
Thank You for Visiting Our Website "Your Fact Houses" (your.facthouses.com)