Bugyals (Meadows)
In the Indian state of Uttarakhand, known as "nature's own gardens," Bugyals are alpine grazing fields, or meadows, at higher elevations between 3,300 metres (m) or 10,800 feet (ft) and 4,000 m (13,000 ft) of the Himalayas. The area has either flat or sloping topography. Tribal shepherds utilise them to pasture their animals. Several acres of land in Uttarakhand are abundantly covered in these verdant, lush meadows. Throughout the winter, they are completely covered in snow, and in the summer, the meadows blossom with a variety of local Himalayan flora. These meadows are home to numerous wildflowers, berries, and plants, which provide the cattle with a veritable feast.
People go from all over the world to well-known locations every year to unwind and create memories. However, well-known locations don't necessarily provide what you're searching for. They're frequently packed and noisy. Offbeat locations provide serenity, a break from the hustle and bustle, and the chance to reconnect with nature and yourself—things we all need right now. As a result, we're going to inform you about some unusual Bugyals in Uttarakhand today.
Chaainsheel Bugyal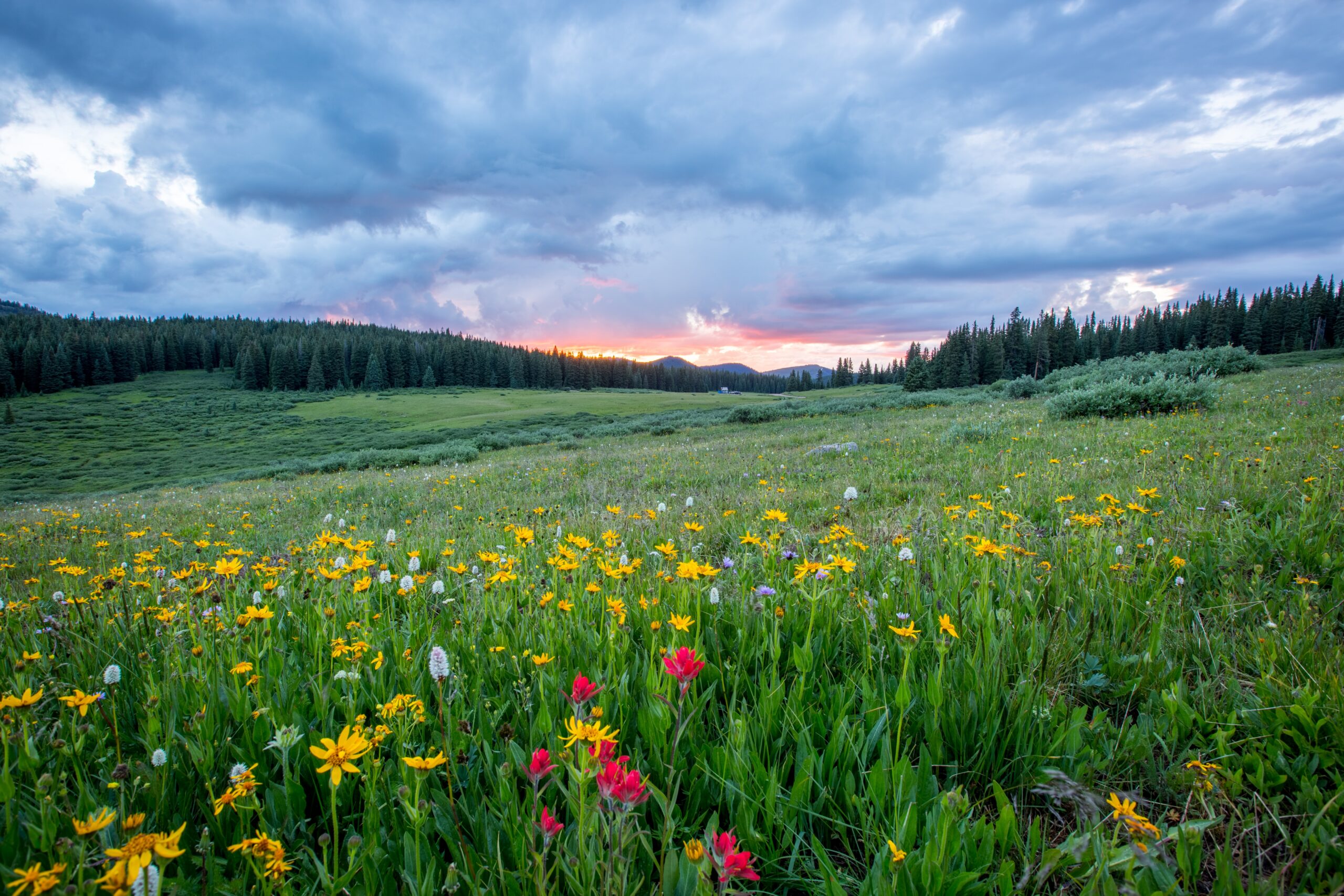 At a height of 11,700 ft, Chaainsheel Bugyal is a high-altitude valley in the Uttarkashi district. On the boundary between Himachal Pradesh and Uttarakhand is Chaainsheel Bugyal. Although few hikers are familiar with this location, Uttarakhand Tourism designated it as "Trek of the Year" in 2017. The journey begins in Himari Base Camp, which serves as the starting point for more than five other treks. This hike is part of the Govind Wildlife Sanctuary National Park in Uttarakhand's Uttarkashi district. Chaainsheel Valley is home to numerous of stunning meadows and captivating natural vistas. The path passes through towns where you can observe mountain residents' cultures and way of life. There are several lakes in this region. You can walk along the Rupin River. This journey is suitable for both new and experienced hikers because it ranges from easy to moderate. This is a naturally beautiful trip that is in full bloom in June. Therefore, the first week of May to the final week of November is the perfect time to go on the journey because the path is still covered in snow and difficult to climb during the pre-monsoon.
Itinerary
Day 1: Pickup from the Dehradun train station and drive to the Himari camp (210 km) (8/9 Hours) (5,100 ft)
Day 2: Trek from Himari camp to via Estari gad to Akhoti Thach (12 km) (6/7 Hours) (8,350 ft)
Day 3: Trek from Akhoti Thach to Gujar hat camp (04 km) (3/4 Hours) (9,750 ft)
Day 4: Trek from Gujar hat to Chaainsheel Bugyal (06 km) (4/5 Hours) (11,750 ft) Explore around Chaainsheel Bugyal
Day 5: Trek from Chaainsheel Bugyal to Akhoti Thach – (10 km) (5/6 Hours) (8,350 ft)
Day 6: Trek from Akhoti Thach to Himari champ (12 km) (5/6 Hours) (5,100 ft)
Day 7: Drive from Himari camp to Dehradun by taxi (210 km) (8/9 Hours)
Dev Kyara Bugyal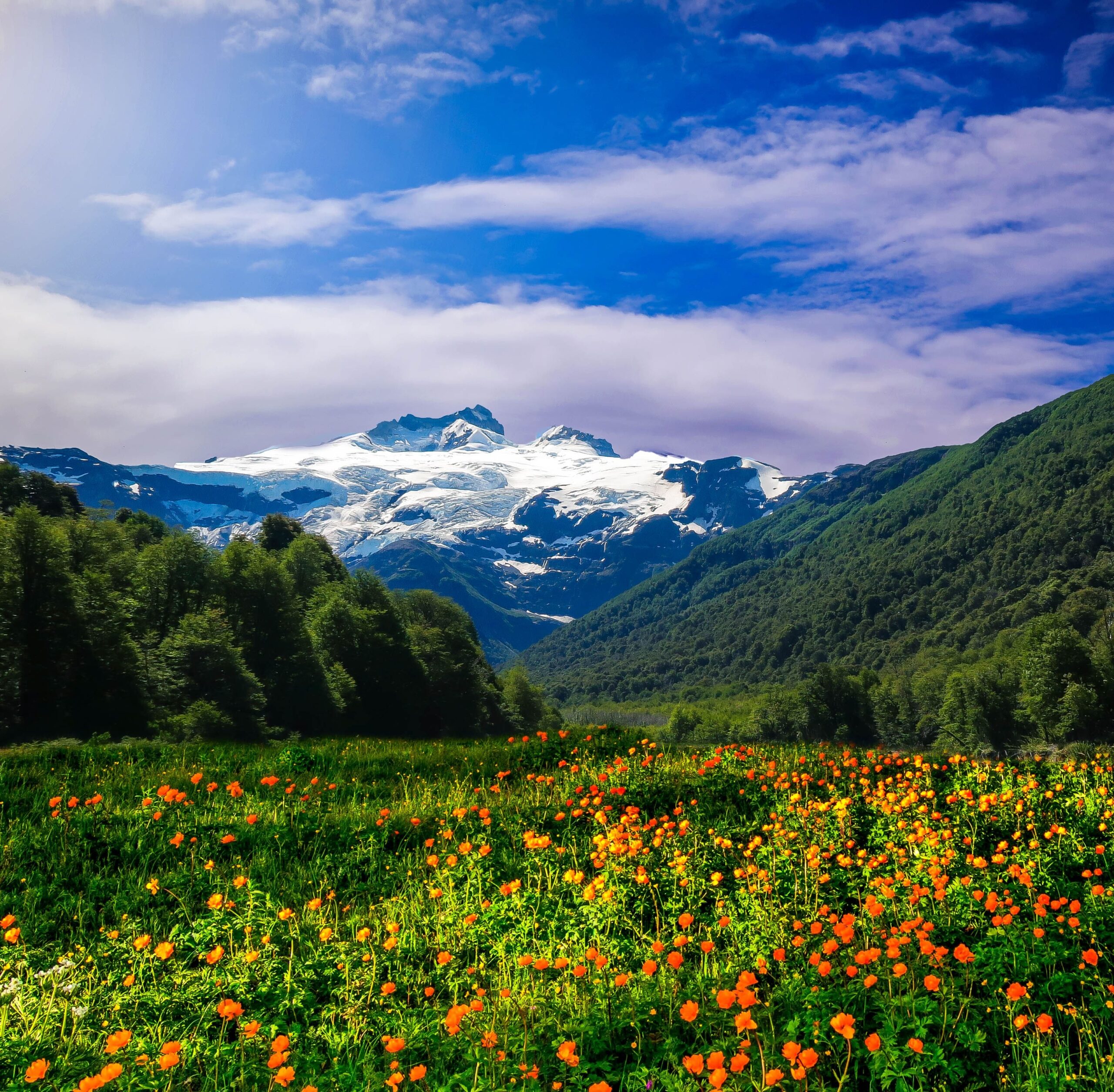 In Uttarakhand's Sankri range, there is a high-altitude meadow called Dev Kyara. Dev Kyara Trek brings you to the expansive 4 km wide meadow of Dev Kyara at an altitude of 4,100 m located between the Rupin and Supin Valleys, parallel to the Har ki Dun Valley. It was declared "Trek of the Year" in 2019 by Uttarakhand Tourism. The Dev Kyara Trek, which is a straightforward hike, offers hikers the chance to discover one of the Western Garhwal Himalayas' most pristine and unspoiled treks, with breathtaking views of Ranglana, Daowdu, Black Peak, Bandarpoonch, Kedar Dome, and Swargarohini. Through this journey, you can discover two pristine regions of the Garhwal Himalayas, including the Obra Gad Valley and the Dev Kyara Bugyal, as well as get a glance of some of the traditional, culturally rich Himalayan communities. You are on a track that runs next to the turbulent Dibra Gad River. While the monsoon months of July and August must be avoided, this journey may be completed in the pre-monsoon months of mid-May to June and the post-monsoon months of September to November.
Itinerary
Day 1: Dehradun to Sankri (1,920 m) (210 km) (7/8 hours)
Day 2: Drive from Sankri to Jakhol (19 km) trek to Obra (2,500 m) (6 km) (4/5 hours)
Day 3: Obra to Bhawa (3,500 m) (8 km) (5/6 hours) overnight stay in camps
Day 4: Bhawa to Devkiyara (4,100 m) (5 km) (4/5 hours) overnight stay in camps
Day 5: Dev Kyara to Obra (3,500 m) (13 km) (7/8 hours) overnight stay in camps
Day 6: Obra to Jakhol (6 km) (4/5 hours) Drive to Sankri (19 km) overnight stay in a hotel
Day 7: Sankri to Dehradun (210 km) (7/8 hours)
Kush Kalyan Bugyal
In the Garhwal Himalayan area, Kush Kalyan Bugyal is located close to Belak along the former Gangotri-Kedarnath route. Kush Kalyan, a beautiful meadow at a height of 3,556 m, is a wonderful trekking location for visitors looking for serenity. The route goes to Masar Tal and the Khatling glacier up ahead. In the Gangotri area, the twin peaks of Bandarpunch, as well as the neighbouring peaks of Jaonli and Draupdi Ka Danda, can all be seen from the Kush Kalyan meadows. Shepherds live there all summer long, arriving in great numbers with their flock. The Brahma Kamal blooms abundantly in August on the higher elevations of the area. Reaching Kush Kalyan requires two days of travel through dense forest and historic mountain communities. Due to the abundance of lakes in the higher elevations, the area is also known as the Lake District of Garhwal and the "Bugyal of Blessing."
Itinerary
Day 1: Dehradun to Uttarkashi (154 km) (5/6 hours)
Day 2: Drive from Uttarkashi to Malla (26 km) (1.5 hours) trek to Sheela Gano Gaira camp (7 km) (4/5 hours)
Day 3: Sheela Gano Gaira camp to Kush Kalyan Bugyal (8 km) (4/5 hours)
Day 4: Kush Kalyan to Bhalak (7 km) (3/4 hours)
Day 5: Bhalak to Lata village and Drive to Dehradun
Pakhwa Bugyal
The Pankhu Top (Pakhwa Bugyal), sometimes referred to as "the trek through the biggest alpine meadows in the Himalayas," is a breathtaking trek in the Kumaon region of Uttarakhand's Bageshwar district. It is located at the height of 3,299 m. Camping in beautiful spots and taking in the mesmerising views of the snow-capped Himalayan Peaks are a must. Every traveller is drawn to the trail's numerous isolated communities, lush valleys filled with colourful wildflowers, waterfalls, untamed forests, and various sceneries. It is a moderate-level hike suitable for anybody who loves and appreciates nature.  The experience of this walk is made much more thrilling by staying in tents and campsites. The view of many Himalayan peaks, such as Nanda Devi, Nanda Kot, Nanda Khat, Changuch, and more, may be enjoyed while walking or when taking a break at campsites.
Itinerary
Day 1: Arrive Kathgodam – Khati Village 8-9 hrs drive and 4 km trek to village an altitude – 6,700 ft
Day 2: Khati Village to Bajling dhar camp Camp 6-7 hrs trek max altitude
Day 3: Bajling dhar to Pakhuwa Bugyal 3-4 hrs trek. Max altitude
Day 4: Pakhuwa top to Jhuni village camp 4-5 hrs trek an Altitude
Day 5: Jhuni village Camp to Patiyasar 9 km trek than 52 km drive Kathgodam.
Day 6: Bageshwar town to Depart Kathgodam 225 km, 5-6 hrs drive.and depart.
Thank you for visiting our website "Your Fact Houses" (your.facthouses.com)